Online Bail Enforcement Training
Now Available!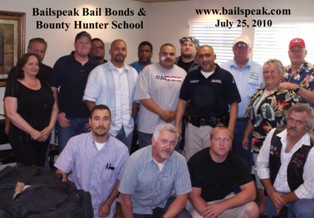 CLICK ON THE
"Bail Prelicensing" Page
For Bail Class Dates & Times
in the Following Cities
Modesto, Sacramento, San Jose, Fresno, and Riverside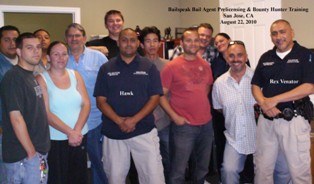 No Class Too Small!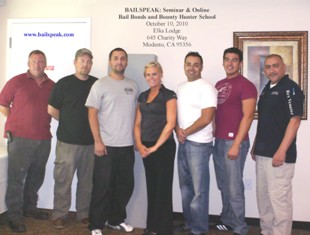 Call Bailspeak to discuss how you can arrange a PRIVATE bail agent and bounty hunting Class, because Bailspeak Will Come to Your Office!
MEDIA REQUESTS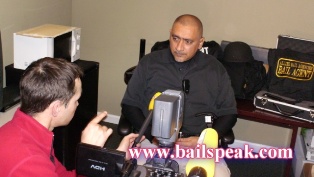 Bailspeak has been profiled in both television and print news.  Contact Nicole for more information on how to set up interviews or go bounty hunting.
See Bail Enforcement Seminar Training Class Schedule and Course Fees on "Bail Prelicensing" Page of this Site.
---
Bailspeak is Taser International Inc. "Authorized" to Provide ECD User Certification Classes For Bondsmen and Bounty Hunters.
Caution: Harsh Language Advisory
Training - Certification - CDI Approved - Taser Authorized
---
| | |
| --- | --- |
| Explore Bail Bonds... | ...Start Writing Bail Bonds |
| Training to Bounty Hunt | Become a Bounty Hunter |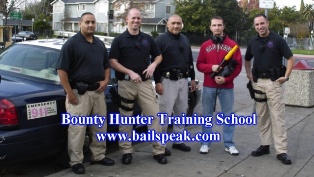 Bail Education Instructors taking a break from bounty hunting classes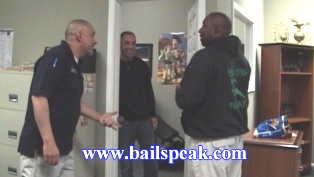 Rex Venator works with Bail Agent Prelicensing and Bounty Hunter Students on Reality Based Training, October, 2010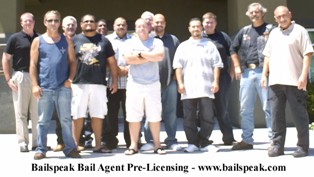 Bailspeak Training is Based on Reality and is Street Proven to be effective by Rex and his Street Trained Bounty Hunters.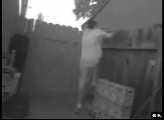 Above is an actual Taser Cam Photo of a Bail Jumper On the Run...would you have caught him?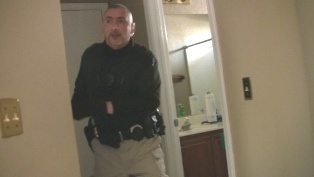 Above Rex Searches for a Wanted Felony Bail Fugitive in Sacramento, CA.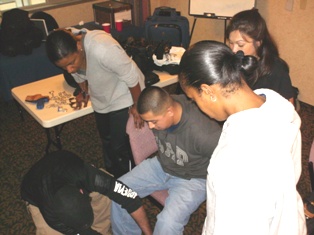 Bailspeak Alumni Practice Long Distance Transportation of a Bail Jumper during a Sacramento, California Bail Agent Prelicensing and Bounty Hunter Training Class.